e.b.Studios is a creative consultancy started by user interface and experience designer Erika Bauer.
This site contains legacy information and is archival. Erika moved on in 2009 to work for larger companies including Sony Ericsson, Barnes & Noble NOOK division, Amazon Kindle and Microsoft. For updated portfolio details on more recent projects visit erika-bauer.squarespace.com. Please email to request the portfolio password.

PROJECTS 2012-2015
- Designs shipped on 3 generations of Kindle Fire HD tablets and the Fire Phone. Erika contributed to the shopping experience design and embedded app alignment on the new lines of Fire tablets from 2012-2015 and was lead designer for the Fire Phone bookstore.
- The updated bookstore design for Kindle E Ink touch devices (Paperwhite) launched globally in February 2016 as part of an overall device software refresh. Erika worked on the Eink extensive design update project from 2014-2015.
PROJECTS 2010-2011
- June 2011: Barnes & Noble ships the NOOK Simple Touch. CNET says "Best e-ink reader," 6/1/11. Erika worked with the team on the system and app UX for this new device. It was a sister to the first NOOK Color tablet, which Erika worked on in 2010 and was the key designer for the NOOK's first newsstand reader app with ArticleView.
- The design projects Erika completed for Sony Ericsson from 2009-2010 was announced in February 2011 at Mobile World Congress: Xperia Play, the first PlayStation Android smartphone.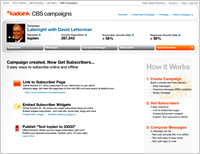 PREVIOUS PROJECTS
June 2009
Case study now available for premium mobile messaging and advertising campaign management application completed for the start-up Kadoink in 2009.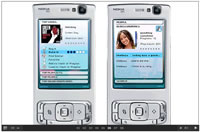 November 2008
Case studies are available, profiling mobile & web projects through 2008.

Slideshows available:
Mobile consulting & mobile design work
Interactive/web projects
Logo designs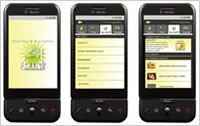 September 2008

Erika recently helped MaryAnn Cotter at
Cooking Capsules
with her Android application IA and UI upgrade for the G phone. It's the first smartphone utility of its kind! The app just won a place in the TOP 20 in the Android Developer's Challenge Round 2!!!
See MaryAnn's blog for more info.
See
all winners
on the Android site.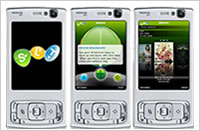 2007-2008

Erika worked with an international team at
Catalyst Mobile
in Emeryville. Erika created complete mobile design solutions including wireframes and flow documents, design skins, icon designs, and WAP and Flash Lite prototypes for mobile entertainment software. Initial rollout planned on Symbian devices.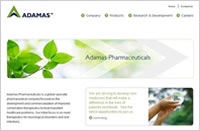 2005-2007
e.b.Studios
Interactive/Web Projects
from 2005-2007 included:
• Catalyst Mobile: site redesign • Charya Burt Cambodian Dance: site design • Adamas Pharmaceuticals: site redesign with Expression Engine CMS & Business Identity System design • CSAA: Nascar website template design • Cal Alumni Assocation: Site redesign planning • Buck Institute for Education: site redesign with Expression Engine CMS • KAI Pharma: design & development of new Joomla CMS site • Ring Mountain Day School: new site design • FivePrime Therapeutics: design & development of Joomla CMS website • BridgeCo AG: design & development of large Joomla CMS website • Kosmix Search Engine GUI design: Alpha • ION Design: large Flash site upgrade.